Summer School COVID-19 Update 
Due to the ongoing global COVID-19 pandemic situation the summer school 2021 will become an online prelude to the next year's event 2022 planned to happen on site.
We will run a couple of scientific seminars online at the end of June 2021 to start the conversation going, create a network, start some joint activities, cultural and scientific exchanges, prepare for your stay in Poland.
We will continue collecting application forms throughout the year until December 2021. To check your eligibility and obtain the application form please message unescochair@aps.edu.pl
Provisional dates for the UNESCO JK Chair International Summer School 2022 are now:
16.05.2022-15.06.2022 for the UNESCO scholarship recipients (the dates are subject to small changes, we will keep you updated) and
16.05.2022-28.05.2022 for the self-funded participants (the dates are subject to small changes, we will keep you updated).
The summer school will coincide with a 100 years celebration at our university, so you will enjoy international conferences and seminars on the top of regular research and study programme.
Online scientific seminars 2021 are planned for 01.07-02.07.2021 – links for zoom sessions will be sent to registered participants. Register here : unescochair@aps.edu.pl
 Thank you for you patience.

Tentative plan for the 14th UNESCO/ Janusz Korczak Chair
International Summer School 2021
"The road to social inclusion"
at The Maria Grzegorzewska University (APS)
Access
Participation
Solidarity
Coming from diverse backgrounds and a multitude of countries, we will share knowledge about the roots of social inclusion (regional and national roots).
We will introduce the pioneer of special education in Poland, Maria Grzegorzewska (1888-1967), who is also a founder of our University and a powerful voice for rights of children and adults with disabilities. We welcome contributions from participants related to similar figures in their countries or regions.
We will also focus on Janusz Korczak's contribution (1878-1942) to the development of children's rights and childhood studies. Once again, we welcome input from participants about champions of children's rights in their regions.
Furthermore, we will work together within the interdisciplinary field, to diagnose current advancements in social inclusion around the world and we aim to identify and develop beacons for the future within the field of social inclusion.
During the International Summer School 2021, we will share knowledge of modern research tools and methodological advancements in the field. We will tailor the workshops and lectures to the needs of the participants.  We also hope to immerse our visitors in the rich culture and history of Poland and introduce them to Warsaw, the city of Korczak.
The call is open to practitioners, academics, researchers, doctoral and MA students with passion for social inclusion. To apply, one should prepare a manuscript about social inclusion in your respective country or region, with a particular focus on 3 aspects:
historic roots and main figures for inclusion
the current situation, influence of local and international policy
the way forwards
The paper may also discuss barriers to social inclusion and ideas for the overcoming of such obstacles.
Bursaries
The UNESCO Janusz Korczak Chair International Summer School operates under the patronage of the Polish Commission for UNESCO and a number of bursaries will be available to scholars in an open and transparent procedure. If successful, you will be expected to spend 30 days in Warsaw, which is the condition for allocation of the bursary. The bursary is 2200 PLN in total, and it is meant to help cover all your expenses including accommodation, subsistence, health insurance and your visa.  How else can we help in organizing your stay? We offer a letter that may support your VISA application. We may suggest places to stay. If you receive a bursary, we will not charge you any fees for participation in the summer school 28.06-09.07.
Conditions for applying for a bursary: your country is a lower income country (B or C), with category C being a priority*; you already have a degree, at least an MA or PhD – electronic copies of diplomas should be sent for us to verify. You need to send us the application form, the letter of support from an established academic, a scan of your highest degree certificate and the paper that you wish to contribute.
If you are self-funded or funded by your institution, the participation fee is 1200 PLN (approx. 285 euro). The fee covers: academic, research and cultural activities. The fee does not cover your accommodation, subsistence, health insurance or visa.
COVID-19 Pandemic situation provisions
Due to the dynamic situation related to the global COVID-19 pandemic, we have also prepared an alternative plan, where part of the summer school may take place online. In such an instance, the fee will be significantly reduced and completely waved for lower income countries. The list of lower income countries (B and C*) can be found here: *https://www.isa-sociology.org/en/membership/table-of-economies-by-category
Expressions of interest: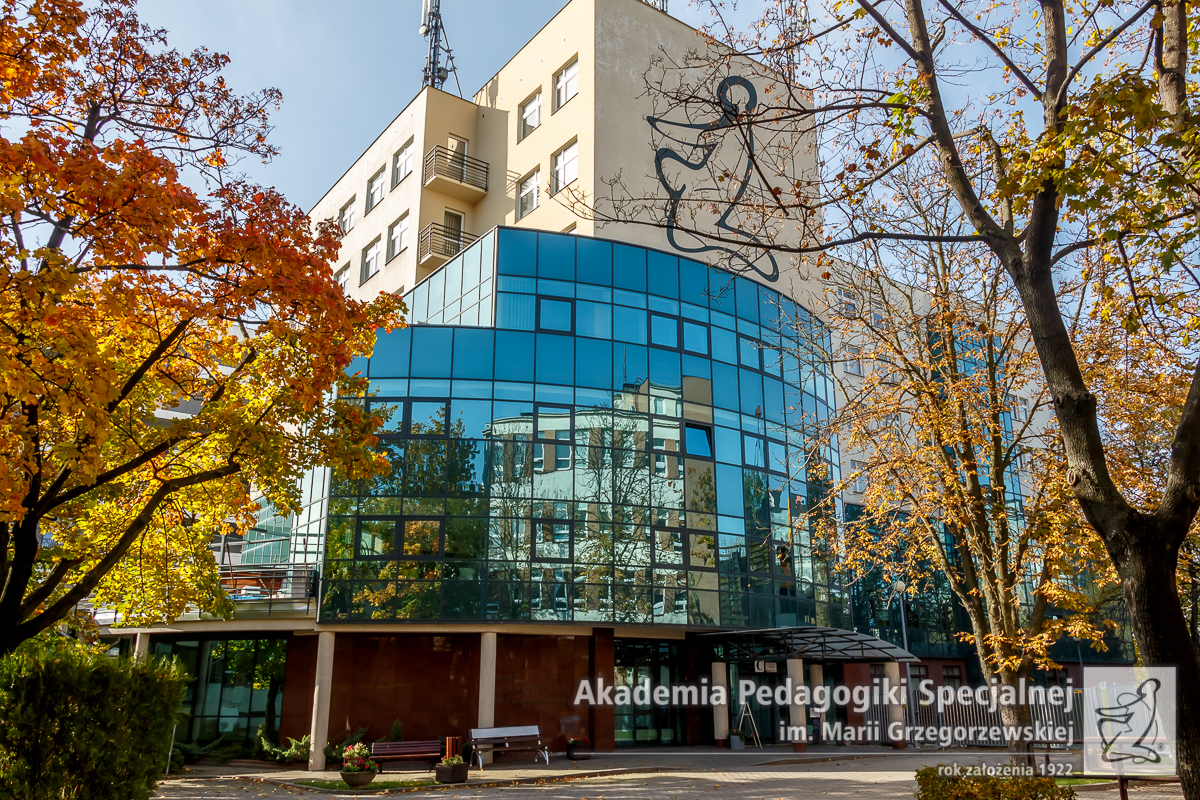 A few words about our University, established in 1922 in Warsaw, the city of Korczak
Our university is a hub of social sciences, education and special pedagogy. In the last 100 years we have taught 35 specializations at our University, employed 2 000 academic teachers and graduated 24 000 alumni. Our University is audited and accredited by the Ministry of Science and Higher Education. We process doctoral, post-doctoral and professorial titles. The scope of our research reflects the interdisciplinary character of social sciences and it includes: pedagogy, special education, social education, art education, social prevention and social work, philosophy, sociology and psychology. Our Interdisciplinary Doctoral School teaches social sciences: psychology, pedagogy and sociology. PhD candidates are recruited once a year in an open competition. There are no tuition fees and doctoral candidates receive a special bursary. The aim of the doctoral school is to support the personal and professional development of researchers on their way to scientific independence.
The UNESCO/Janusz Korczak Chair in Social Pedagogy was established in 2004 and
since 2006, every year the Chair organizes International UNESCO/ Janusz Korczak Summer Schools. Email: unescochair@aps.edu.pl
The 14th

 

UNESCO/ Janusz Korczak Chair International Summer School 2021
28.06.2021 - 09.07.2021
Frequently Asked Questions
The Maria Grzegorzewska University will offer the 1200 PLN academic fee waiver for the successful candidates who receive the bursary. May we know if there are any more additional fees that need to be paid eg. for books, material etc

 





There are no hidden fees or any additional fees - all materials, all activities, including cultural ones, access to refreshments during the sessions and an access to a working station at University are included. The fee includes certificate of completion issued by the University in conjunction with UNESCO Chair and the Polish Commission for UNESCO.  





 

We know the successful candidate for the bursary is eligible for a cash sponsorship of 2200 PLN. Beside the flight cost we would like to know how much is the estimate accommodation fees for one month? Please give us an indicative cost of a campus hostel cost and a budget hotel cost (3 star) within walking distance from APS
  Accommodation fees vary between the hostel or university accommodation which is from 1200-2000 PLN a month (located in a suburb). The hotels which could be    between 4000-8000PLN for a month. The nearest hotels, 2 minutes' walk from APS are these ones: Ibis and Ibis budget. Here are the links : 
           Ibis Budget: https://all.accor.com/hotel/7148/index.en.shtml 
           Regular Ibis 'Reduta': https://all.accor.com/hotel/7125/index.en.shtml 
           It is possible to stay elsewhere and travel on the bus, train or tram. 

We also would like to know the average cost for food (Three meals a day) for one month. How much should we budget for?



Three meals a day in a restaurant can cost around 100 PLN a day. 3 meals when self-catering can be as low as 20 PLN a day. There are plenty of rooms to rent and Air B&B with self-catering opportunities.  
We know what is the main language of communication for this

 

 
programme?  
 The language of communication for the summer school programme is English

   

The summer school tentative programme is stated to begin from 28.06.21 to 9/07.2. Since fellowship recipients are expected to spend an entire month in Warsaw does it mean the balance of 14 days is spent on visitation & cultural activities?
There is flexibility about how the grant recipient may use their time in Poland, as long as they participate in the intensive programme of the summer school. They may chose to travel around and to see different cities. They may chose to stay under care of the Chair and concentrate on cultural activities in Warsaw. They may chose to arrange visits to a number of Polish universities, they may be interested in job shadowing or visiting some educational facilities, schools, nurseries etc. We will support the applicants in pursuing the most beneficial way of spending their additional 2 weeks in Poland. 

In order to compete for the bursary I need to

 have Master's Degree or PhD, what if I am a student entolled into the MA course?
You have to be a Master Degree holder already. This year our summer school is planned as advanced level summer school and we need to verify the copy of the degree of participants. 
When will the application forms be available and when do I need to submit the paper

?



The application forms will be available in January 2021. The deadline for submission of requests for bursaries accompanied by the full paper and a scan of the highest degree will have to be submitted by the end of January 2021. For participants not eligible for bursaries the dealine for submission is the 1st of March.   
Lastly do I need to arrange my own VISA, Health Insurance, Flights and Hotels for

the

summerschool ?
Yes you have to arrange them yourself. We may provide a letter of support for your VISA application. We may help you find accomodation within the remits of your bursary. The bursary will be paid to you in the first week of your stay in Poland.